Types of HGH Injections You Can Find in the USA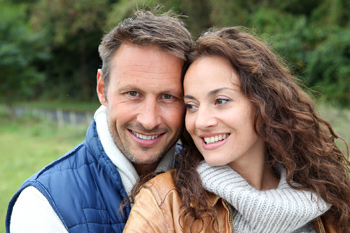 HGH injections are a doctor-prescribed treatment to correct growth hormone deficiency in adults and children. Greenberg Health is a US hormone replacement therapy (HRT) clinic for adults, and our focus is on finding the right type of HGH injection for each individual.
What are HGH injections options for adults dealing with GH decline?
Real 191 amino acid polypeptide HGH injections come in the following forms:
Traditional vials containing lyophilized (freeze-dried) powder awaiting reconstitution
Single-dose, two-chamber (one containing HGH and one containing diluent) pre-filled disposable syringes
Refillable injector style pens with replaceable cartridges (HGH may be in powder form or already mixed)
Non-refillable, all-in-one injector style pens (the HGH may be mixed or feature a two-chamber system)
Are the differences in HGH injections for women from the ones that men can use?
All types of HGH injections can be used by men or women. Some injector pens may fit more easily into a woman's smaller hands. The dosage prescribed will also determine which options are available, as the pens come in varying strengths.
Do all HGH injections for men require refrigeration?
No, the single-dose pre-filled syringes along with some of the injector pen styles are stable at room temperature. All HGH vials require continual refrigeration.
Best Brands of HGH Injections
Getting educated on the best HGH injections brands is the best way to ensure that the medication you get is safe to use. You may not know this, but there are over 12,000 websites engaged in the online sale of pharmaceutical products, and roughly 96% of them do not follow proper dispensing guidelines. That may include selling unregulated medications, not requiring a prescription, or operating illegally.
To ensure that you get only the best HGH injections on the market, you want your medications to come from a licensed pharmacy in the US. The following brands are recommended for their consistent quality and manufacturing standards, as well as the superior results they provide:
Humatrope by Eli Lilly
Genotropin by Pfizer
Norditropin by Novo Nordisk
Saizen by EMD Serono
Omnitrope by Sandoz
The biggest differences between these best HGH injections are the delivery injector styles and the costs. Pfizer, Novo Nordisk, Sandoz, and Eli Lilly products are often a bit higher in cost than EMD Serono, but this can vary. Dosage and injector style selection will determine HGH injection costs.
Many of the other brands that you see advertised online are inferior quality products made in smaller factories or warehouses overseas. Quality oversight is often lacking. Even when you find websites offering the above brand name HGH injections for sale without requiring a prescription, the companies are likely in other parts of the world, and fake labels, drug substitutions, and counterfeit medications are rampant.
What Are the Difference between These HGH Injections?
All brands of HGH listed offer the lowest priced vials of lyophilized human growth hormones. Separate diluent in the form of sterile or bacteriostatic solution accompanies the HGH and mixes the powder for use. The medication uses insulin syringes with small needles for self-administration at home.
The most convenient injectable HGH for traveling is the Genotropin MiniQuick available in 10 different strengths. These single-dose, prefilled disposable syringes feature two chambers for quick and easy mixing and are stable at room temperature for up to three months.
The other types of HGH injections that do not require refrigeration are the Norditropin FlexPro Pens in 5 and 10 mg strengths which are refrigerated until first use, but may then be stored at room temperature for a maximum of three weeks.
The HGH growth injections that have replaceable cartridges are:
HumatroPen in 6, 12, and 24 mg strengths – reconstitution required
Omnitrope Pen in 5 and 10 mg sizes – premixed
Genotropin Pens in 5 and 12 mg – requires mixing
Saizen easypod – uses click.easy cartridges that require mixing
Norditropin FlexPro and NordiFlex pens are all-in-one units that are disposed of when empty.
To help determine which brand and type of HGH injectable best meets your needs, please speak with a medical advisor here at Greenberg Health. We provide free consultations, affordable treatment options, and superior service to men and women throughout the US.