Depo-Testosterone: Indications and Contraindications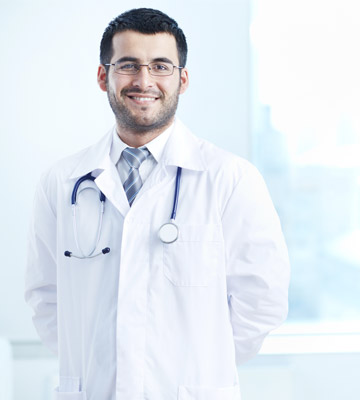 Depo-Testosterone is indicated for use in males diagnosed with low testosterone levels as determined by a combination of blood test results and Low T symptoms. Sexual dysfunction, depression, changes in body composition, and impaired cognitive functions are all indicators of the potential need for testosterone replacement therapy.
The Depo-Testosterone injection is contraindicated when any of the following concerns are present:
Hepatic disease
Hepatic disease
Prostate cancer
Male breast cancer
Serious cardiac concerns
Pregnancy
Breastfeeding
Care must be taken when using Depo-Testosterone in conjunction with other medications. Be certain to tell the doctor about all medications and over-the-counter supplements you take before beginning treatment with testosterone replacement therapy as there may be dangerous interactions.
What is Depo-Testosterone?
Depo-Testosterone is an androgen drug that has the same biological make-up of natural testosterone.
What is Depo-Testosterone used for in adult males:
Uses of Depo-Testosterone

Low testosterone levels
Erectile dysfunction
Osteoporosis – bone loss
Obesity – weight gain
High cholesterol, triglycerides, blood pressure
Anemia – low red blood cells
What is Depo-Testosterone going to for my body, and what are the risks?
It often helps to understand both the benefits and side effects of testosterone replacement therapy before deciding about treatment:
Depo-Testosterone Benefits and Side Effects

The benefits of Depo-Testosterone include weight loss, muscle mass increase, stronger bones, enhanced libido, improved sexual performance and pleasure, thicker hair growth, better sleep, sharper brain functions, increased red blood cell production, and improved cardiac output and capacity.
Potential testosterone depo side effects include oily skin, acne, aggressive behavior, skin irritation, headache, mood changes, dizziness, unexpected weight changes, sleep apnea, and changes in hair growth.
Prescribing Information for Depo-Testosterone
Doctors prescribe Depo-Testosterone for men with Low T to counteract the effects of the symptoms that impact the body. For some men, Low T can lead to heart disease, osteoporosis, diabetes, dementia, atherosclerosis, and other dangerous medical conditions.
Depo-Testosterone is administered intramuscularly on average of once every 10 to 14 days. The dosage determination considers many factors, including the level of deficiency, the age of the individual, height, weight, and overall health.
Depo-Testosterone for women may also be prescribed for the treatment of specific forms of breast cancer in women.
How to Get Depo-Testosterone Injections
The Depo-Testosterone injection is a controlled medication – meaning that it must have a valid prescription from a doctor before purchasing from a pharmacy. Only certain physicians provide prescriptions for testosterone replacement therapy. The best option for men who believe they might have Low T is a doctor who specializes in hormone replacement therapy (HRT).
The HRT practitioner has specific training in the balancing of hormone levels. He or she will run diagnostic blood panels that assess a variety of hormone and other levels in the bloodstream to determine if a deficiency is present, and, if so, to what degree.
When you contact an HRT doctor, you will undergo a consultation, physical examination, blood test, and provide a comprehensive overview of your medical history – typically in a questionnaire.
At Greenberg Health, we simplify the entire process beginning with the consultation – which occurs by phone rather than in person. This will provide a savings of both time and money. You will be directed to a nearby facility for your blood sample collection. You may also seek any doctor at the local level for the exam. Some people opt for the quick convenience of a local walk-in clinic for this step. Finally, our medical forms are all online for easy completion.
That is all you have to know about getting Depo-Testosterone for the treatment of Low T. Once all the test and exam results come to our clinic, the HRT doctor will review the records and determine if you need testosterone therapy, and if so, provide the necessary prescription.
Contact Greenberg Health for you free, confidential consultation by completing the short form on this page or calling us directly at 877-925-5577 today.