Can You Benefit from HGH Injections for Women?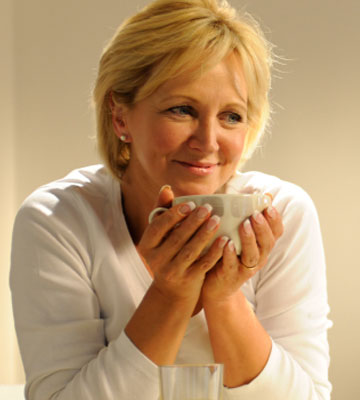 No matter what your age, human growth hormone provides your body with essential benefits. From stimulating your metabolism (weight loss) to revving up your libido (better sex), HGH is crucial at any age. Even if those reasons for getting HGH injections for women are not important, strong bones and sharp memory probably are.
As a woman, your body's best friend may well be human growth hormone. Not only does it ensure that your bones, muscles, and body stay strong, but it keeps you looking young. You owe your tight skin and thick hair to HGH. Without enough growth hormone in the bloodstream, you will likely catch more colds and stay sick longer than usual.
What is the best HGH for women to use if they think they have a growth hormone deficiency?
Only HGH injections contain real, bioidentical HGH that will increase the human growth hormone levels in the body. Other over-the-counter supplements are not the same as prescription HGH injections. You will not receive the benefits you desire by purchasing these products.
What is the correct HGH dosage for women to use?
HGH doses for women, the frequency of injection, and duration of the treatment period are customized based on need. The hormone replacement therapy (HRT) specialist runs diagnostic blood tests and compares the findings to a physical exam report to determine the proper dosage for each person.
Benefits of HGH Injections for Women
Change is the number one reason to consider beginning treatment with HGH for women. Benefits impact a woman physically, physiologically, emotionally, and mentally. Those are big shoes to fill, and HGH does its job spectacularly.
Instead of waking up tired each day, imagine what it would be like to arise feeling refreshed and ready to go. Increased energy and more stamina to last throughout the day is a significant benefit of HGH therapy. Of course, the positive results do not stop there.
Some of the other benefits of HGH injections for women include:
Feeling better about the way you look due to the following reasons:

Your hair is growing in shinier, fuller, and thicker
Your skin is not as thin, and the wrinkles are giving way to a smoother, tighter texture
Your mid-section is shrinking – excess fat is starting to melt away
You notice better muscle tone and definition

Better mental and emotional state:

Longer periods of concentration
Easier processing of information
Quicker memory recall
Reduced feelings of depression
More stable mood
If you are over 50 and dealing with menopausal symptoms, you will be happy to know that HGH helps to reduce those pesky hot flashes and night sweats.
The use of HGH for women over 40 is also significant because it helps to protect the internal organs from shrinkage. Impaired organ function can lead to many illnesses.
Why Women Should Consider Getting HGH Injections
Your body is the only one you have. The use of HGH injections for women can help keep it strong and healthy.
Women over 30 today are pulled in more directions than ever before. They are holding down jobs, embarking on exciting careers, and living their dreams. At the same time, many females also have children at home and aging parents to care for. The demands of a relationship and a home also push them to their limits at times. HGH helps the body meet these demands by giving it the tools to perform at peak levels. When you are well rested, focused, and energized, it seems you can accomplish anything.
Do you need more reasons to consider getting HGH for women? Before and after changes also include better sleep, stronger immune systems, and more enjoyable sex lives. You can look years younger, feel stronger, and experience a better state of emotional tranquility than you may have for quite some time. HGH is especially important to protect women over 60 against heart disease, dementia, osteoporosis, diabetes, and many other health conditions.
How Women Can Get HGH Injections to Treat Growth Hormone Deficiency
To get the best HGH for women, you must first contact an HRT specialist for a consultation and blood testing. Greenberg Health makes this easy by offering free consultations by telephone. We will then arrange for you to visit a local lab for your blood test.
You may then choose any doctor to perform a physical exam and have the report forwarded to our clinic. We even place our medical forms here on this website for quick and private completion.
Once diagnosed with growth hormone deficiency, one of our medical advisors will discuss the various types of HGH injections for women available to you.
Contact Greenberg Health to learn more about getting affordable HGH injections.