Serostim Benefits for Adults with HIV/AIDS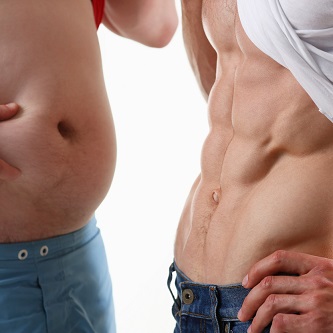 Serostim benefits adults with cachexia or wasting associated with HIV/AIDS. Doctors prescribe Serostim to help achieve the loss of visceral fat, increase lean muscle mass, improve energy, and facilitate weight gain, as necessary.
Serostim is a brand of human growth hormones designed explicitly for HIV patients, and not for use for the regular treatment of adult growth hormone deficiency. Patients prescribed Serostim must remain on their antiretroviral therapy during the entire time they use Serostim.
Serostim HGH benefits men and women suffering from the effects of wasting or cachexia in many ways. In this report, we will look at some of the reviews of Serostim for patients with HIV/AIDS.
Serostim benefits adults with HIV/AIDS suffering from the effects of wasting or cachexia.
How Does Serostim Affect HIV-Associated Wasting?
In HIV-associated wasting, changes to how the body metabolizes food forces the body to draw the energy it needs from the lean body mass. We typically think of this as pulling energy from muscles; however, organ tissue and structural bone are also at risk. HGH Serostim benefits this effect by promoting healthier metabolic functions so that consumed food undergoes conversion into energy rather than fat. Energy stored in the muscles and organs remains in place, targeting the visceral fat stores in the body, instead.
Another issue frequently seen is an increase in inflammation associated with conditions such as HIV. Inflammation targets the metabolism, heart, appetite, and more, leading to significant health issues, as well as weight loss. Serostim benefits the body by decreasing inflammation, including c-reactive protein levels.
An additional benefit of Serostim is that it helps to stimulate appetite for many individuals. With food tasting better, it naturally increases caloric intake, which can help improve overall body composition.
Benefits of Serostim
In one randomized, double-blind study of the benefits of Serostim, 757 individuals received HGH therapy once a day, every other day, or a placebo. Those who received Serostim HGH improved lean body mass and decreased truncal fat mass. They also reported significant improvements in overall quality of life.
Another study of Serostim benefits on 179 individuals with unintentional weight loss found that 12 weeks of HGH therapy increased lean body mass while reducing body fat. Treadmill work output also improved in those who received Serostim HGH. Treatment was reported as well-tolerated by the participants.
In yet another study, participants sustained loss of visceral adipose tissue (VAT, truncal fat) while maintaining critical subcutaneous fat in their limbs and abdomen. It is VAT that crowds the organs and is dangerous to the body. Individuals also experienced improved lipid profiles.
Other benefits of Serostim HGH include:
Increased energy
Improved appetite and sense of taste
More energy
Better quality of life
Improved exercise capacity
How to Get Serostim HGH Injections
If you have HIV/AIDS and are on antiretroviral therapy and believe that HGH Serostim benefits can help improve your quality of life, discuss this treatment with your physician. You will need to undergo blood testing and have a current physical examination before receiving Serostim HGH.
Do not use Serostim if you have any of the following:
Severe breathing difficulties
Active cancer
Diabetic retinopathy
A critical illness resulting from multiple accidental trauma or open-heart or abdominal surgery
Allergy to any ingredients in Serostim or its diluents
Tell your doctor about all other health issues, medications, and over-the-counter supplements that you take.
To find out more about Serostim benefits, please contact Greenberg Health for a free consultation by phone. We are here to help and provide the answers that you seek.