Are HGH Benefits Right for You?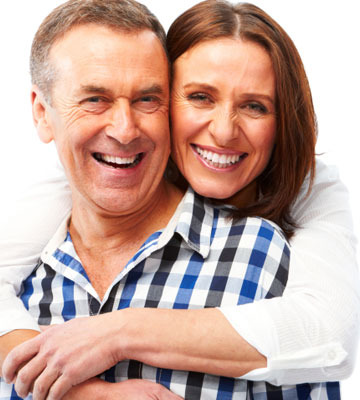 You may have heard about the incredible HGH benefits on television medical talk shows, in the news regarding athletes and illegal use, or read about human growth hormones in a magazine or newspaper. Perhaps you even know someone who has restored their health and vitality well into middle or old age years. Now you are wondering if the benefits of HGH are right for you.
First, let us state that we do not work with athletes and bodybuilders looking for illegal sports enhancement. As a well-respected and trusted medical clinic, Greenberg Health works with men and women throughout the US who want to regain the physiological and mental well-being they had years earlier – before human growth hormone deficiency robbed them of their looks, their cognitive sharpness, and their vitality.
The most important factor here is the understanding of the HGH healing benefits that accompany balancing one's hormone levels. Although growth hormone is subject to a natural decline as we age, it should not be accompanied by physiological breakdowns in the body. That occurrence lets you know something is not right and that the body has not adjusted to this decline.
If left untreated, the following conditions could occur:
Obesity
Osteoporosis
Dementia
Heart disease
Atherosclerosis
Type 2 diabetes
High blood pressure
High cholesterol
Depression
These are only some of the reasons why HGH benefits over 50 are so important to understand. You are not only doing your body a disservice if you ignore the symptoms of GH deficiency, but you are also affecting those around you who will watch you go through unpleasant and potentially debilitating changes as you continue to age.
No matter what your age, the HGH benefits for elderly women and men can be life-changing.
HGH Benefits Timeline – What to Expect and When
The best way to understand what you can gain from human growth hormone therapy is by seeing when expected changes are most likely to occur. Knowing the effects of HGH and benefits on a month to month basis also helps you to take a closer look at the changes in your own body and life that may now be attributed to declining growth hormone levels.
Check out this HGH benefits timeline to get a general idea of what to expect and when:
HGH benefits after one month
While you may not look in the mirror and notice any changes just yet, you will now be sleeping better and longer at night, waking up energized and refreshed in the morning, have a better mood, laugh more, and have a brighter outlook for the future.
HGH benefits after two months
At the end of this month you will feel greater sexual desire, notice a slight increase in lean muscle, metabolism will start to improve, and better cellular regeneration will start to work on your skin, hair, internal organs, eyes, muscles, nails, and bones.
HGH benefits after three months
At this halfway point in your HGH therapy, big changes are underway. You have probably already noticed fewer aches and pains and better movement and flexibility. Your hair is growing in thicker, and your skin is beginning to tighten and firm. You can see your waistline shrinking, and your muscles are growing. You feel stronger and healthier inside and out. Cognitive functions and memory are sharper, and even your sex life is better. Women will notice a reduction in the symptoms of PMS or menopause.
HGH benefits after four months
From better immunity to reduced wrinkles and cellulite, your body is getting stronger and healthier every day. You can also exercise with increased intensity and for longer periods.
HGH benefits after five months
A significant loss of belly fat, further firming of the skin, and fading of age spots improve your physical appearance. You are already looking and feeling younger than you have in years.
HGH benefits after six months
The internal healing benefits of HGH are lowering your cholesterol levels and improving your night vision and overall eyesight. By now you may even notice a return of your natural hair color as it grows in thicker and fuller.
How to Get the Best HGH Benefits
Before you can start receiving the HGH benefits you deserve and need, you must find out if HGH will even work for you. People who still have enough human growth hormones being produced in their bodies will not get the HGH health benefits from supplemental therapy. HGH injections only work when there is a need caused by a deficiency.
Contacting a hormone specialist will enable you to undergo the quick and easy blood testing that will measure multiple critical blood markers that will show if you are HGH deficient, or if there is some other reason for your symptoms. An absence of symptoms, even if you do have low HGH levels, means that you do not need treatment because your body has adjusted to the natural decline.
To ensure you are getting the best possible HGH benefits, before and after documentation is crucial. Take photos of your face and your body so that you can see the differences that will occur.
Please contact Greenberg Health for more information about HGH hormone benefits or to arrange for your blood test. Consultations are confidential and free of charge.