HGH For Women: What Women Need to Know About HGH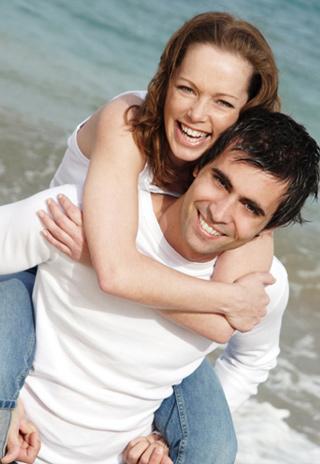 The concept of hormone replacement therapy (HRT) is well known to women. While typically associated with menopause, birth control is also a form of hormone therapy. One of the most prominent and widely discussed options today is HGH for women who exhibit the signs of growth hormone deficiency.
HGH therapy takes up where the body leaves off, increasing the amount of bioavailable human growth hormones for daily use. Often called the body's "master hormone," HGH provides benefits to the entire body – from your head to the bottom of your toes.
Prominent comments we hear about HGH for women, before and after treatment comparisons, mention how the experience is life-changing or transformational in so many ways. For many females dealing with GH decline, HGH therapy restores a sense of balance to their physical, emotional, and mental processes and well-being.
Reasons Why to Turn to HGH For Women
Women are more apt to seek out medical help when symptoms of hormonal imbalance appear. They often recognize these changes, or admit to them, long before their male counterparts.
Why is HGH good for women and why should a female consider turning to this type of HRT?
Some of the reasons to consider HGH for women include:
Conquering fatigue
Reducing risks of osteoporosis
Decreasing belly fat
Lowering the risk of dementia
Improving cholesterol and blood pressure levels
Reducing risks of heart disease
Restoring sex drive
Improving physical appearance (skin and hair)
Sharpening mental functions
The use of HGH for women's weight loss is not an actual diet, but a natural way of improving how well the metabolism processes the food one consumes each day.
What Does HGH Do for Women
HGH wears many different hats – a reference to the numerous roles it has in the body. That is where the "master hormone" designation comes into effect.
What does HGH do for women that makes it such a crucial hormone to protect?
Here are some of the roles HGH plays in the body:
Stimulates cell regeneration – crucial for providing a daily supply of new cells for the skin, hair, muscles, nails, internal organs, bones, circulatory system, and more
Immunity – HGH strengthens and supports proper immune system functions, including shortening recovery times
Metabolism – human growth hormone stimulates the conversion of proteins carbohydrates, and lipids (fats) into energy
Cognitive functions – HGH signals brain receptors in the areas of learning and memory while supporting focus and mental performance
Heart health – HGH lowers cholesterol levels and supports proper cardiac functions
These are just some of the many reasons why HGH is necessary throughout one's life.
HGH for Women Over 30, 40, 50, 60
Greenberg Health knows that many people do not give much thought to hormone replacement in their twenties and thirties, but there is a reason to think about HGH for women over 30. We are not saying that you need to get HGH therapy now, just that you need to be aware that some of the things you do every day may be slowing down your production of this hormone even more than what nature intends. Lack of exercise, not enough sleep, lots of stress, and poor dietary choices can all impact HGH production.
When we talk about HGH for women over 40, there are times when a female may think she is going through early menopause, when, in fact, it is her growth hormone levels that are declining and causing problems. That is why blood analysis is crucial when any symptoms arise.
The use of HGH for women over 50 who are diagnosed with GH deficiency is nothing short of miraculous – their words, not ours. After a few months of treatment with HGH injection therapy, most females find that their skin is tighter, their hair is growing in thicker, and that their bodies are taking on a more physically toned appearance. They start to relish that "youthful" glow once again.
There is perhaps nothing as important as turning to HGH for women over 60 who are dealing with low human growth hormone levels. This is when the strengthening of the bones and brain functions help protect against osteoporosis and dementia – two dangerously debilitating conditions that can occur in later years of life.
How to Get HGH For Women
Do not expect to visit your gynecologist or family physician to get HGH therapy for women. Most doctors will only prescribe either estrogen or estrogen with progestin (by the way, always ask for natural progesterone). HGH therapy is prescribed by doctors with advanced training in hormone replacement therapy for older adults.
When it comes to treatment with HGH, female use is no different than with males – typically one injection every day. When you contact a hormone replacement specialist, such as the ones here at Greenberg Health, you will be required to have a consultation, blood test, physical examination, and complete a health history form that provides all the information necessary for the HRT specialist to diagnose and treat growth hormone deficiency.
At Greenberg Health, we believe in offering you the best care at affordable prices, and with the utmost privacy. That is why our confidential consultations take place by phone, and at no charge. Call 877-925-5577 for your free consultation or complete the form on this page. Let us know a good time to contact you in the message box.