Can HGH For Women Improve Your Life?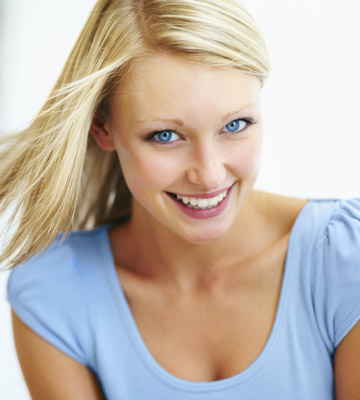 Growth hormone, one of the essential chemical messengers released daily by the pituitary gland, begins to decrease in production by the time most people reach the age of thirty. Although its production continues throughout life, its availability declines with each passing year and creates adverse effects for many areas of physiological and mental functions. Due to the high demands of the body for human growth hormones, HGH for women remains a viable therapy in one's forties, fifties, and beyond.
What does HGH do for women that makes it so important?
Human growth hormone has significant involvement in the following areas:
Brain functions
Heart health
Metabolism
Immunity
Cellular regeneration
Libido and sexual responses
Temperature regulation
Emotional well-being
In other words, there is really no end to why the body requires HGH. Female use of supplemental human growth hormones improves physical appearance, structural support for the bones and muscles, weight control, memory, sexual desire, and more.
What will HGH do for a woman during menopause and in the years after that?
HGH will help diminish the effects of menopause such as:
Hot flashes
Mood swings
Night sweats
Weight gain
Depression
Muscle loss
Mental fog
Vaginal dryness
Low libido
Decreased bone density
Insomnia
HGH benefits continue to help women protect their bodies throughout their lives- ensuring hormonal balance and support.
Benefits of HGH For Women
Every woman wants to look her best no matter what her age. Gazing into the mirror and seeing a much older image than expected only furthers any depression already associated with growth hormone decline. The many benefits of HGH for women include:
Increased collagen production for tighter skin
Reduction in the appearance of wrinkles, sagging, age spots, and cellulite
Thicker, fuller hair
Possible hair color return
Stronger nails less likely to chip and break
Weight loss – especially belly fat
Increased lean muscle tone
These benefits of HGH for women over 40 can make one look ten to twenty years younger, especially for someone who noticed significant premature aging due to growth hormone deficiency.
Of course, those are only the visual benefits of HGH for women. Before and after changes will also occur inside your body, including:
Sharper cognitive functions
Better memory
Longer focus
Improved mood
Reversal of any feelings of depression
Lower LDL cholesterol levels
Better exercise capacity
Increased bone density – reduced risk of osteoporosis
Improved metabolism
Stronger immune system functions
Quicker recovery from injury and illness
Less likely to undergo sensitivity to temperature changes
Better energy and endurance
Increased strength due to muscle growth
Improved vaginal secretions – more pleasurable sex
Enhanced sex drive
Deeper sleep
Helps regulate glucose uptake
Thanks to improved metabolic function, the results of using HGH for female weight loss will bring benefits without changing one's diet or exercise habits, although making some positive improvements will only increase the results.
How Do Women Get HGH Therapy?
Women typically have no problem going to their doctors when they think something is wrong. In fact, they are more likely to seek out help than males. Unfortunately for most females, turning to one's general physician or gynecologist will not result in the prescribing of HGH therapy for women.
Hormone regulation is best handled by a specialist in the field of hormone replacement therapy. The HRT doctor understands and recognizes the signs of varying types of hormone deficiency quicker than other physicians, and readily knows which blood tests to run. That is the only form of diagnostic testing required.
Before the prescribing of the HGH female dosage, the HRT specialist will review the blood test results, findings from a physical exam (Greenberg Health lets you see any doctor you want), and the medical history form you complete to determine the appropriate treatment protocol. HGH therapy is personalized for each woman's needs.
To find out if you can benefit from receiving the bioidentical, 191 amino acid HGH hormone for women, please contact Greenberg Health directly at 877-925-5577 for a free consultation with a clinical advisor.