Where Can You Get The Best Testosterone Deficiency Treatment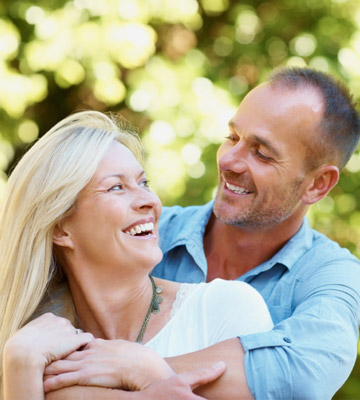 Greenberg Health has been called the best testosterone deficiency treatment center in the US by our past clientele, our current patients and by other professionals in the medical field. Why are we considered to be the best?
Below is a list of reasons why people tend to use our services for testosterone replacement therapy (TRT) over other clinics:
We provide a first free initial consultation where clients can ask questions and get all the correct answers to how is testosterone deficiency treated when you work with us
We set our clients up with the right place to go right within their own city for testing, including a blood test and a physical examination
We mandate that clients share a medical history with us which they fill out online and send in to us through a secured connection
We only work with licensed doctors in endocrinology or a related medical field
We only work with trained and skilled, caring and compassionate clinical advisors
We have a toll free phone number for our patients to call when they need our assistance
Our doctors analyze test results fully to make an accurate diagnosis once testing is completed
We only work with those over 30 who are not professional athletes
Our doctors prescribe the correct medications at the correct dosages
Our doctors create tailor made treatment plans for all of our patients based upon their individualized needs
Our physicians provide constant medical supervision from the first day of therapy until the last
We use only the test top quality medications on the market
We give an education on healthy lifestyle habits by sharing natural testosterone deficiency treatment options for a healthy life in general and for the natural production of testosterone
We have a proven successful track record of helping clients to increase and balance out their testosterone levels so that they feel better than they did when they were in their 20's. We take pride in our unparalleled customer service, therapeutic protocol and therapy success rate.
Testosterone replacement therapy is a very specialized and innovative kind of treatment that must be done correctly. This is why there are laws that are created by our government; to ensure the safety of TRT patients and the clinics. Greenberg Health follows all of these laws.
Where a person decides to get their testosterone deficiency treatment can be one of the most  important decisions that they ever make. Choose wisely for a life that is full of great quality.
Guidelines For The Best Testosterone Deficiency Treatment
Here is a list of the four most important testosterone deficiency treatment guidelines for what makes the best TRT program. By following what we outline, your life can become something that is highly healthy, happy and exciting.
Doctors should be fully trained and licensed in this specialty of medicine
Always make sure that the clinic you choose uses doctors that are licensed in this special medical field. This means that the physician you choose should be an expert in endocrinology. There are instances where there are doctors who have degrees in closely related fields that deal with the hormones of the body. These doctors who practice on a regular basis will be fine to use too. However, they should come highly recommended and be highly regarded in the field. They should have a good reputation and be able to show reviews from past clientele. In other words, doctors should be specialists and have degrees and experience that have proven positive.
Medications used should be top quality
The only medications that should be used by a TRT clinic for testosterone deficiency treatment are Testosterone Enanthate or Testosterone Cypionate. Testosterone Propionate is only sometimes used because of its short half life, but it is also a good medication.
These medications must come from a clinic that is well known so that they are not fake or fraudulent. They should never be purchased from overseas, from unknown sources or from the black market. It is not legal to buy them without a prescription either.
The solutions contained within the vials will be 100 percent pure and authentic testosterone medication that is bio-identical to what the body already produces. This means that it replicates the naturally created testosterone and the body will not know the difference between what it makes and what is injected into it.
Additionally, even though the vials may come from a highly reputable clinic, patients must still scrutinize the solutions carefully before using them. The solution should be clear and not murky. It should never contain any particles. This could be bacterial residue that can cause many problems if injected. Patients must be responsible when they are about to self administer an injection. If they are questioning a medication, the best thing to do is not to use it.
The first step to beginning TRT is speaking with a clinical advisor about testosterone deficiency and treatment. It is important for a client to feel very comfortable opening up to an advisor about their personal fight with aging and the loss of their hormones. It is not always easy to talk about losing sexual desire, erectile dysfunction, weight gain, losing hair, depression, anxiety or other ailments that go along with low T, but this is the time to share these problems so that an advisor can help you best.
The advisors at Greenberg Health are all very knowledgeable about what happens when low T strikes. They are also very compassionate and understanding towards clients. They are great listeners. It is important for these professionals to also be very transparent. This means that they will answer any and all questions with full details. A patient has the right to know everything about treatment for testosterone deficiency before they decide if it is right for them or not.
Our clinical advisors will do everything in their power to make all clients feel very comfortable with us. Advisors are available during all normal business hours. It is their job to prepare patients for therapy and to give a full education on:
Male and female testosterone deficiency treatment
The testing process
How to prepare medications (injections) and how to self administer injections
The importance of living a healthy lifestyle with eating well, sleeping enough, exercising, keeping stress levels down, understanding the dangers of smoking and the importance of moderate alcoholic consumption if any at all
All patients of testosterone deficiency treatment should receive medical supervision from the very first day they begin their injections until they do not take injections anymore. This is to ensure that only positive benefits occur and no negative side effects happen. If a patient feels that something may not be right, they can call their clinical advisor who has direct contact with their doctor.
The doctor can immediately change a dosage or even a medication if need be. Never leave a negative side effect alone or ignore it. An issue can start off mildly, but then get more serious. This is why we mandate medical monitoring while in therapy for all clients. Medical supervision is for your protection and we only want you to achieve the greatest success with therapy.