Learn Where To Buy Testosterone Injections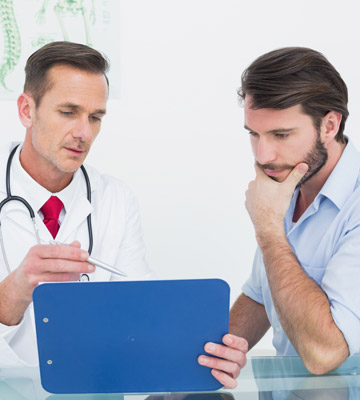 Where can a patient buy testosterone injections for an overall great therapeutic experience? The answer is simple. Clients should go where:
they can get correctly tested with the correct blood testing  
an accurate diagnose of low testosterone levels (or low T) can be given from licensed doctors
the highest quality medications are sold
the clinic requires full medical supervision from the physicians
the best customer service is given by fully knowledgeable, skilled and compassionate clinical advisors
the clinic is highly praised by past clientele and other professionals
the clinic is highly reputable, well known, honest and forthright
Testosterone replacement therapy (TRT) is becoming more popular as the days pass and that is why those who wish to partake in this kind of treatment need to be very careful. There are many scandalous clinics online that take advantage of needy patients. They may sell fake medications, not require testing or a prescription for injections. They may be online one day, take your money and be gone the next day. Avoid being scammed by only using top notch clinics such as Greenberg Health.
Professionals also advise people to never buy testosterone injections from overseas. There are some honest places in other countries, but so many people will buy injectable testosterone that is cheap and will not know that it is not real, but inauthentic and very possibly dangerous.
There is usually no way to tell if a medication that comes without a prescription from China, for example, is real by simply looking at it. Very special testing needs to be done on it and most people who want to know where to buy testosterone injections for little money will not go through that testing process. This is very risky to do. Upon injecting fake medications, people can suffer with some pretty harsh negative side effects.
Is It Legal To Buy Testosterone Injections?
Yes, it is legal to buy testosterone injections when a person is diagnosed with low T by a licensed physician and they are given a prescription for these medications. Low testosterone levels can only be detected by the proper blood testing.
When working with Greenberg Health, their highly qualified and skilled clinical advisors will set up your appointment for your blood work and a physical exam to be done in a local clinic in your city. This takes away the hassle of having to make an appointment on your own and the advisors tell the clinic exactly what to test for. This way the patient knows that they are going about TRT correctly, safely and legally.
Can I order injections online?
Yes, patients can order injections online. Once the client's blood work comes back to Greenberg Health and a doctor analyzes the tests, the patient can then be diagnosed with low T if their testosterone levels are too low. This is then when a prescription and treatment plan will be written. Medications and all supplies will be shipped to the patient in a very discreet and private way. This all occurs while the patient is in the safety, comfort and security of their own home.
How much do testosterone injections cost?
The cost of testosterone injections at Greenberg Health will differ. Therapy based upon Depo-Testosterone can begin at $49.00 per week and the total cost will depend upon how much a patient needs and how long they will need it.
The cost of generic Watson brands of Testosterone Enanthate and Testosterone Cypionate (the two most popular brands used by most clinics) can begin at $60 per week and will also depend upon how much the client needs and how long they will be using it.