HGH Therapy Clinic: Where to Get Human Growth Hormone Injections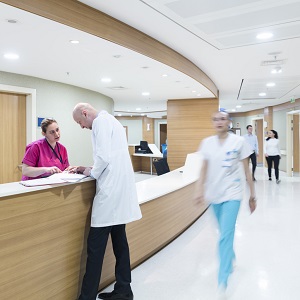 When looking for an HGH therapy clinic, you want to know that the doctor you choose to balance your hormone levels has extensive experience in this field of medicine. That is what you get here at Greenberg Health, a leader in hormone replacement therapy (HRT).
Growth hormone therapy clinics such as Greenberg Health offer custom-targeted treatment to help adults rebalance their hormone levels. As hormones decline with age, they often cause a wide array of unpleasant symptoms. Be returning those critical hormones to the levels they were in earlier years, the symptoms reverse, and quality of life improves.
Greenberg Health is a leading HGH therapy clinic in the US.
What Does a Hormone Replacement Clinic Do?
At HGH replacement therapy clinics, men and women over thirty receive personalized treatment based on their bodies' needs. HRT centers look at the whole picture by measuring various blood levels and comparing them to the symptoms reported by the individual. That way, the doctor can determine the need for hormone treatment.
A legitimate HGH therapy clinic will focus their practice on hormone replacement. Hormone doctors know that when you give the body what it needs, it will improve its functions naturally. Procedures such as laser rejuvenation, liposuction, and Botox injections are not necessary when HGH therapy helps smooth the skin and target excess fat.
A hormone clinic will prescribe and supervise hormone replacement therapy, ensuring the best, safest results.
How to Find the Right HGH Therapy Clinic
When searching for an HGH therapy clinic near me, many people come across websites for medical centers outside the US. You do not need to travel to Costa Rica, Panama, or Mexico to get affordable HGH injections.
You can find an HGH clinic right here in the US by doing some basic research. Here is what you want to know:
Make sure the clinic is located in the US – check the address on the website
Look for clear contact information – phone number and email addresses
Read through some of the pages – the information provided should be understandable and well-written
Do they offer free consultations – that way you can get answers and speak with someone without spending any money
What Questions Should You Ask Before You Choose a Clinic?
When calling HGH therapy clinics, you should have a list of questions ready to ask. Always ask the same questions of each clinic to get a feel for how they function and how truthful the answers are that they provide. It is essential that you feel comfortable with the HGH clinic that you select.
Here are some questions to get you started in your quest for a better quality of life:
What other medical treatments or procedures does your clinic do?

Short answer – if they do more than hormone replacement (such as plastic surgery, liposuction, exercise programs, laser rejuvenation, etc.), then they are not solely a hormone clinic.

Can I get HGH or testosterone to help build my muscles and improve my workouts?

If they say yes, they are not a legitimate medical clinic. Doctors do not prescribe HGH or testosterone (steroids) for sports or bodybuilding enhancement. That is illegal.

How do I know if I need HGH therapy?

You will have to undergo a consultation, blood testing, physical examination, and complete a medical questionnaire. If any of those steps are not required, you do not want to work with that clinic.
At our HGH therapy clinic, men and women receive superior service and affordable, bioidentical hormone treatments personalized to their needs. Contact Greenberg Health today for a free, confidential phone consultation.