HGH Therapy Clinics: What Are They and Why to Find One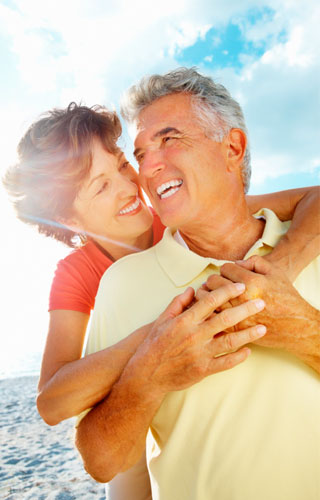 You will likely find HGH therapy clinics advertised as hormone replacement therapy centers or clinics. Either way, the purpose of these medical offices is to diagnose and treat hormonal imbalances such as HGH deficiency.
What is HGH and why is it important? Human growth hormone is one of the body's most important chemical messengers. It impacts metabolism, immunity, cellular regeneration, heart health, and brain functions. Growth hormone therapy clinics test for deficiencies when symptoms associated with HGH decline appear.
If you are tired, you may visit your family physician for an exam. He or she will likely run some basic blood tests – checking CBC count, cholesterol, and vitamin levels. You will most likely not find test panels for hormone levels. Even if your healthcare provider did check hormones, chances are an imbalance would be overlooked and left untreated.
The hormone specialist is different. At Greenberg Health, we immediately recognize the signs of hormonal imbalance. We will not tell you to get used to aging, or that it is all in your head. We also will not tell you that losing weight or getting more sleep is the answer you seek. While weight and lack of sleep are issues in lowering your HGH levels, they are also results of not having enough growth hormones in your bloodstream. If we correct the imbalance, the weight will come off, and you will sleep better at night.
Reasons Why You Need an HGH Therapy Clinic
You want to seek out the expertise of a hormone specialist in much the same way that you would contact an orthopedist for a broken bone. You want a practitioner with advanced knowledge and experience to treat hormonal decline.
The doctors at HGH replacement therapy clinics know that one unbalanced hormone often leads to another. In the case of HGH levels being low, the liver does not receive enough of a signal to produce the amount of insulin growth factor 1 that the body needs. You begin a downward slide as one hormone levels affects another.
The other reason to turn to HGH therapy clinics for help is to avoid the risk of tainted, inferior, or counterfeit human growth hormones for sale on the internet "black market." Companies overseas are quick to sell products at rock-bottom prices to unsuspecting people. You want to ensure that your medication is safe to use, and is prescribed in the dosage that you require for optimum health.
How to Find the Best HGH Therapy Clinic
Some searches for "HGH clinics near me" turn up absurd responses. You may click on a link that you believe to be a local hormone center only to find out that the offices are in Costa Rica, Mexico, Panama, and other South American countries. Or, you will see addresses in England, China, Korea, or Australia. That is not what you want when looking for growth hormone therapy in the US.
Your search has already led you to a leader in the field of hormone replacement. As a national HRT clinic, we provide superior service, and you never have to come to our office. Just think about the savings of time and money that provides.
Hormonal deficiency often leads to depression. You want to know that the medical staff understands what you are going through. You do not need to be put on hold and forgotten about for 30 minutes. You also do not want to hear that your questions do not matter, or that the person you are speaking to does not have any answers.
Greenberg Health HGH therapy clinics provide quality care at affordable prices. In fact, your first consultation with us is free of charge or obligation. You can discuss your symptoms over the telephone with a caring medical advisor who understands the changes in your body. The call is confidential, and no one will see you entering a hormone clinic. We value your privacy as much as you do.
If you are tired of feeling tired and concerned your other symptoms are due to hormonal imbalance, contact Greenberg Health today.