What Is Estrogen Therapy For Men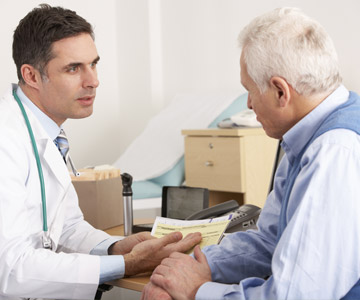 What is estrogen replacement therapy for men? Also called ERT, this kind of therapy is replacing (through bio-identical, doctor prescribed injections) the lost vital hormone that decreases in the body as a man ages. This is a common question that many people ask because most believe that estrogen is only a hormone for females. It is important for males as well.
Estrogen therapy for men is very common today for help with easing the symptoms that come with the loss of this very critical chemical compound within the body. It can save quality of life for men who are suffering with the symptoms of lost hormones due to growing older.
ERT or estrogen replacement therapy is when the hormone is replaced in the body with an authentic, injectable, bio-identical replica of what the body will naturally produce.
Just like women do, men also manufacture the hormone estrogen within their bodies. Additionally, just like women, men lose this estrogen as they age. The hormone is just as important for men to have as for women, with the only difference being that women need more. When men start getting older and their hormones deplete, estrogen is one of them.
According to the National Institutes of Health, many experts will say that what estrogen does for men is not entirely clear. Research will continue to examine the role of this hormone within a man's body, but it is known that it is necessary to maintain a certain amount to stay healthy and strong.
Men will see symptoms occurring when their estrogen levels decrease. Doctors and researchers are already seeing that estrogen replacement therapy for men helps with increasing bone mineral density and strengthening the cardiovascular system. There are; however, many more benefits to ERT for men.
What Are The Benefits Of Estrogen Therapy For Men
There are many benefits for estrogen hormone replacement therapy for men. When medication(s) are prescribed correctly by a licensed physician and a treatment plan is correctly created for the man's needs, injections can make him feel at his best. This is because his symptoms will disappear due to the increasing and balancing of his low estrogen levels.
Not all men will experience all benefits or have all of the issues that are listed below, but here are the benefits of estrogen therapy for men:
Increased energy levels
More stamina
Higher endurance levels
More body strength
Lethargy decreases
Less body aches and pains
Excess fat loss
Increase in lean muscle mass
Less depression
Less anxiety
Less irritability
Less agitation
Less mood swings
More emotional stability
The elimination of erectile dysfunction
Longer erections
Stronger erections
More intense orgasms
Stronger sexual libido
More sexual desire
Better sleep at night
Less sleep disturbances
Lower cholesterol levels
Less risk for heart attack
Less risk for stroke
Lower triglyceride levels
Less risk for developing diabetes
Stronger bone mineral density
A decrease in bone fractures
A decrease in bone breaks
Less risk for osteoporosis
A stronger immune system
Less sickness (colds or the flu)
Less risk for contracting disease
Faster healing from wounds or injuries
Faster healing from sickness
Faster recovery after working out
More acute vision
Less mental fogginess
Better memory
Better concentration and focus
Organs grow, not shrink
For men, estrogen therapy can be a great and powerful way to feel comfortable as age causes uncomfortable symptoms. When done correctly, the results can truly be remarkable and life changing.
Who Will Qualify For Estrogen Therapy For Men
Not all men will qualify for ERT. This is why testing is so important and necessary in order to become part of an estrogen hormone replacement therapy for men program with a reputable clinic.
After testing takes place and an estrogen deficiency is discovered through the proper blood work, a licensed doctor can decide if ERT is right for the man or not. The professional will also look at a patient's medical history and the results of their physical exam in order to determine if they are a good candidate for this kind of treatment.
In summation, these three things will be used to decide if a man will qualify for ERT:
Blood tests
A physical exam
A complete medical history
Here at Greenberg Health, our advisors set all appointments up for patients in a local clinic in their home city. All the man has to do is show up for his testing. We do this to make the process simple and convenient. The rest of therapy is done at home.
When the tests are completed, they go back to our clinic where our fully trained, skilled and licensed doctors read the information. They will be able to see if an estrogen deficiency is present through looking at the blood test results. Then they will look at current and past physical and mental health to see if the patient is in otherwise good health. This will all help the doctor to decide if ERT is right for the man or not.