What Is The Best Estrogen Therapy Clinic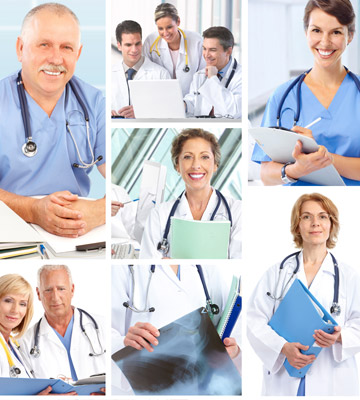 The best estrogen therapy clinic is a place that follows all the US government laws that are put into place to protect people from the use of injectable hormone medications. It is also a place that treats their patients with respect, dignity, kindness and professionalism.
Their clinical advisors are fully trained to know everything there is to know about the hormone estrogen. They also know about other hormone medications that when put together with estrogen, can remove most symptoms of a hormonal deficiency. This is called estrogen replacement therapy (ERT) and these injections can relieve the negative symptoms that occur from the lack of a hormonal balance due to aging in adults over 30.
The best estrogen clinic is one that only uses licensed doctors in the field of endocrinology or a related medical practice. The clinic also requires medical testing of the blood to detect low estrogen levels and a physical examination to make sure the person's symptoms are mostly from the deficiency and not another more serious problem.
ERT works to help replace missing hormones that deplete when age stops them from producing. This kind of therapy will not serve the same purpose if symptoms are caused from another medical condition. This is why getting a physical exam is so important.
The best estrogen therapy clinic is one that requires full testing for its patients and only works with fully trained, professional and expert clinical advisors and licensed doctors.
Another part of checking to make sure a person is a good candidate to work with a great estrogen replacement therapy clinic is to require a medical history. This is done online on our website. We provide a comprehensive medical history form that gets all the information from you that we need. It is easy and quick to complete. When you send the form to us, it reaches our doctors through an online secured connection.
We put all components into place to make estrogen replacement therapy safe for our patients. We use only the best medications on the market. They are produced in the USA, are 100 percent pure, bio-identical replicas of what our bodies already make on their own.
When we reach a certain age (over 30) hormones will stop being created in as much abundance as they once were and that is when we start to feel older, more lethargic, unattractive and weak. Replacement therapy with the right estrogen therapy clinic can change all of that.
What Should An Estrogen Therapy Clinic Offer Patients: A List
Here is a check off list that a prospective patient can follow to make sure that they are choosing the right estrogen local clinic for their needs. If you do not know if the clinic you are considering offers what we say is necessary, ethically and legally, ask them. They should answer all of your questions honestly. All of the advisors should be completely transparent to help you make the choice that is right for you.
When looking for an estrogen therapy clinic, ask yourself these questions:
Does the clinic offer a toll free phone line so that I can call in when I am ready to openly speak to an expert clinical advisor?
The very first step of any estrogen replacement therapy program is to have an open and honest consultation with an advisor. This is the first person to whom you will speak when you call Greenberg Health. The advisor will be friendly, kind, caring and compassionate.
Our experts understand what a patient goes through when hormones start to wane and symptoms kick into high gear. We also understand that if you are calling us, you may not be in great spirits due to living with a poor quality of life. We do not judge or look down on anyone. We want to know what your symptoms are and how we can best help you. This is why we ask questions about your condition.
We are not here to pry, but to understand how low hormone levels are affecting you. This is the only way that we can help. You also have the opportunity to ask us all the questions that you have regarding therapy and what it entails. Our wish is to completely educate you to what ERT involves so that you can decide if it is something that you can fully commit to or not.
After the first initial consultation that is free of charge, does the clinic require me to go for testing?
It is mandatory for all estrogen therapy clinics to require testing as the second step to beginning therapy. At the clinic, your advisor will set you up in a local estrogen clinic for a blood test and a physical exam. This way, the doctor can analyze the blood sampling to see if there is an estrogen deficiency. The exam portion is to determine that you are in an otherwise healthy state and a good candidate to reap the benefits of estrogen therapy.
The part you are responsible to do on your own is filling out your medical history. We offer a form right here on our website. It will ask you the questions that will give us the information that we need in order to make the best decision for your prescription and for your treatment plan.
Is the next step, having the clinic's doctors analyze my test results?
Once testing is complete, all the results will go back to Greenberg Health. Here, our doctors will fully analyze your results. Things are out of your hands now. Our doctors have the responsibility to make a good choice as to whether or not you are a good candidate for treatment. This important decision rests upon our estrogen therapy clinic.
By reading all the collected data about your health, our physicians can tell three things: (1) do you have an estrogen deficiency, (2) what kinds of medication(s) will be best for you and at what dosages and (3) exactly how to create your individualized treatment plan.
After the doctor has diagnosed you, wrote your prescription and treatment plan and your medications and supplies have been sent to you, you are ready to start therapy. This is when we can make you feel comfortable knowing that we are here for you every step of the way.
Our advisors are only a phone call away to help with your preparation and self administration of your medications if you need it and to help with advice or just moral support if you need it.
Our physicians will be medically supervising your treatment the entire time you are taking our 100 percent pure bio-identical medications.
Some other questions to ask yourself about the estrogen therapy clinic you choose are:
Does the clinic only use completely pure and authentic medications? Are they of the highest quality, manufactured here in the United States?
Do the advisors work very closely with the doctors in case my dosage needs to be changed?
Do the clinical advisors educate their patients about how to life a healthy lifestyle?
Does the clinic have good reviews and testimonials written about it?
Welcome to Greenberg Health. If you become a patient of ours, we pledge to always give you unwavering support and help to reap in the most profound benefits of ERT. When you work with us, you will know what an honest and trustworthy, not to mention successful estrogen replacement therapy clinic is like.