Is It Legal To Buy Depo-Testosterone Online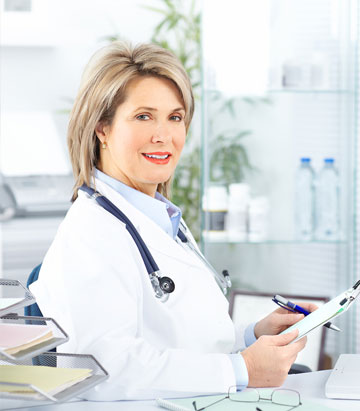 It is only legal to buy depo-testosterone online when it is done with a doctor's prescription after a patient has been confirmed to have a testosterone deficiency (also called having low T). There truly is no way around this if a clinic and a patient want to stay consistent with the US law.
Depo-testosterone is a highly controlled substance. The United States places strict requirements on clinics or practitioners that sell depo-testosterone. These requirements are:
Only those over 30 can be sold this medication.
Only a person who has a bona fide testosterone deficiency can qualify to purchase depo-testosterone injections.
The only way to test for low T is to get a blood test completed.
Only licensed doctors in the field of endocrinology or a closely related medical practice can read blood tests to diagnose low T.
The only way to purchase depo-testosterone is to get it with a prescription from a licensed physician trained in this field of medicine.
Once sold depo-testosterone injections, a patient must receive medical supervision from the licensed physician who prescribed them.
It is never legal or recommended to buy depo-testosterone injections from unknown sources or without a licensed doctor's prescription.
Of course, there will always be ways to get depo-testosterone illegally from many different sources. People purchase this hormone from the black market online, from unknown stores, from people they meet at the gym and at times from personal trainers. This is illegal and can be very dangerous.
Getting injections of depo-testosterone that are not purchased in a legal way can lead to very disappointing results and even dangerous ones. It is never recommended to get these medications from unknown sources.
What Can Happen If I Buy Depo-Testosterone Injections Illegally
If you buy depo-testosterone injections illegally the following issues can occur:
You can get fake injections.
You can get injections that do not contain enough hormone to make a difference in your health.
You can get injections that contain bacterial residue that can cause many unpleasant or even very risky negative side effects.
If you are caught by the law buying illegal depo-testosterone injections, you can get heavily fined and even get jail time. There has been a precedent case where a buyer was given a $125,000 fine for the illegal purchase of this hormone.
It is never worth sacrificing your health and the damage that fake or tainted medications can cause. Never buy depo-testosterone injections from unknown sources or without a licensed doctor's prescription.
How To Legally Purchase Depo-Testosterone Online: Guidelines
Many people want to know is it legal to buy depo-testosterone online and how to get it. We have the answers right here.
Here is Greenberg Health's step by step guide to buying depo-testosterone in a forthright manner that is consistent with the law:
Step one: Call us using our toll free phone number
The first consult will always be free. When you call us, you will speak with one of our kind, caring and compassionate clinical advisors. All of our professionals are fully trained and have the skill set to manage any patient's testosterone replacement therapy (TRT) program. They understand what patients go through when they have low T and they are able to answer all of a patient's questions and concerns.
The conversation will revolve around the process of TRT, what patients can expect during treatment, the process of testing and anything else that comes up in the conversation about therapy. Advisors will encourage patients to ask questions and will not leave a consultation without the patient understanding everything they need to know.
The second step to getting legal depo-testosterone injections is to make sure that you are dealing with a bona fide testosterone deficiency. If not, you will not be able to get these medications legally. Testing involves blood work. A simple blood test is what will help the doctor from Greenberg Health determine if you have low T or not. They will analyze the blood sample which will tell them what is going on with your hormone levels.
You will also be required to get a physical exam and to share your medical history. The history will be done by filling out a form online from our website. The physical exam must be done in person. It can usually be done during the same appointment (set by the clinical advisor in your hometown) as when you get your blood work completed.
All this information will let a doctor know if you should be medically cleared for participation in a TRT program. Not everyone will qualify. Low T will bring about very disconcerting symptoms; however, these are caused by the inevitable aging process. If a person is dealing with other major health issues that are not due to aging and low T, they may not qualify for TRT. This is why a physical exam and medical history must be done.
Step Three: Our doctor analyzes your test results and diagnosis low T if appropriate
After step two, your part in getting legal depo-testosterone injections for therapy is over. It is now time for the doctors to analyze your test results to see if they can give you the diagnosis of having a testosterone deficiency. If they can, they will.
If the doctor deems it appropriate and safe, he or she will write your prescription. This makes it legal to purchase depo-testosterone injections. However, you will not just get injections from us.
Our doctors will create a full treatment plan for you including everything that you will be doing from day one until the end of therapy. Each plan is individually created depending upon the needs of each patient. It is up to each client to be responsible enough to follow the treatment plan exactly as written.
Clinical advisors will also give a lesson on how to life a healthy lifestyle. They will teach such things as how to break bad habits and turn them into good ones. In other words, they will teach:
How to eat healthy
What kind of exercise to do
How to keep stress low
How many hours of sleep you should get
The dangers of smoking
What kind of alcoholic consumption is healthy
All these things listed above have a direct correlation to aging and depleting hormones, including testosterone. Bad habits may be hard to break, but it is necessary to do if you want to get great results with a testosterone replacement therapy program and good health for years after treatment is completed.
Advisors are also always in very close contact with the doctors who diagnose and prescribe these injections. This means that clients will always remain safe and well cared for during their time working with us. Our advisors welcome patient calls because we always want clients to be on the rig
Our doctors will always be providing medical supervision as you are taking your injections. If anything does not feel right, patients are urged to call us.
An entire program will be set up specifically for you when you work with Greenberg Health for your testosterone replacement therapy needs. We have been helping our patients to get positive results for decades now and we plan to continue doing so for decades to come.