Testosterone Therapy Before And After Treatment: Signs And Symptoms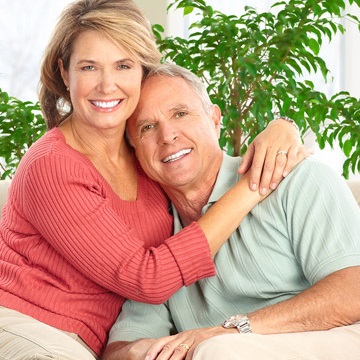 Many men have described how they felt from testosterone shots before and after treatment. The testimonials have been remarkable evidence for the effectiveness of this kind of therapy. Below is a chart showing how men felt before and after taking testosterone with medical supervision:
| | |
| --- | --- |
| BEFORE TESTOSTERONE THERAPY | AFTER TESTOSTERONE THERAPY |
| Low sex drive | A boost in sexual drive |
| Erectile dysfunction | Ease in getting and maintaining an erection |
| Loss of energy | Great amount of energy |
| Weakness | Much greater strength |
| Waning lean muscle mass | Increase in the growth of lean muscle mass |
| Weight gain (especially around the abdomen) | Loss of excess body fat |
| Difficulty with sleeping | Much better sleeping patterns |
| A slower metabolism | A faster metabolism |
| Weak skin elasticity | Tighter skin |
| Noticeable wrinkles | Fading of fine lines and wrinkles |
| Saggy skin and crow's feet around eyes | Skin has a healthier glow |
| Balding and/or thinning hair | Hair grows in thicker |
| Body, joint and muscle pain | More strength and less body, joint, muscle pain |
| Mild depression, anxiety, irritability and moodiness | An overall more stable emotional state |
| A poor attitude towards the future | Excitement towards life and the future |
| Higher LDL cholesterol levels | Healthier LDL cholesterol levels |
| Higher risk for heart attack, stroke, atherosclerosis | Less risk for heart related diseases |
| Weaker bone mineral density | Stronger bones for less fractures or breaks |
| Minimal stamina and endurance | Much higher levels of stamina and endurance |
Testosterone replacement therapy before and after treatment shows a great difference in the way a man looks and feels. Before therapy, he may have no sexual drive, feel tired and irritable and have trouble concentrating and focusing at work. His personal and social relationships may suffer and he can have a great dip in the quality of his life. Women need testosterone as well, but in smaller amounts as men. Do not be mistaken though – women can see great differences with testosterone therapy before and after when she experiences a deficiency and treats it with testosterone therapy.
What Happens During Testosterone Therapy Before And After
The minimal number of months that a man or woman should usually be involved with testosterone replacement therapy (TRT) to see change is six months. Many men will use testosterone injections for longer than that to keep up their amazing benefits from their doctor prescribed medications. Each person is unique and will need different treatment plans.
Prior to beginning TRT it is wise for a person to understand testosterone before and after results. This can help him or her to gain confidence with what can occur. Knowing what to expect can eliminate surprises or unrealistic expectations about therapy.
All people will notice varying things happening with their body at different levels when they are taking testosterone injections before and after each month. This is because all people have different symptoms, body chemistry and body composition. They can be taking different medications at varying dosages. In other words, each person is unique and will experience their own TRT journey.
Testosterone Therapy Before And After The First Month
The first month of TRT can be very enlightening. A person will be experiencing their symptoms of their testosterone deficiency which can impede upon their quality of life in great ways. After taking their injections, they may notice testosterone therapy before and after differences the most during the first 30 days or so.
Patients will notice more strength, energy and vitality. After spending months or even years dealing with extreme fatigue, tiredness, lethargy and apathy towards most things in life (due to the fatigue), they will notice that having more energy can create dramatic positive changes in all aspects of life.
TRT clients will get better sleep at night during just the first month of therapy too. Getting more sleep will add to an increase in energy and the natural production of testosterone as well. People will be more likely to want to be active. With exercise, comes natural weight loss along with the excess fat that melts away because of the properly prescribed injections.
During subsequent months leading up to the six month of treatment, sexual drive will improve to a point where patients feel like they are in their 20's again. Erectile dysfunction can be eliminated and emotional and mental states can become more stable. Bones strengthen and immunity becomes stronger. LDL cholesterol levels drop and the risk of heart attacks, strokes and/or atherosclerosis lessens.
Testosterone therapy before and after results can be life changing and we would love to help you achieve them. Please reach out to us for more information by either filling out our online contact form or by calling us directly. You too can start to feel amazing changes in the way you look and feel when you begin testosterone replacement therapy with us.