How to Get Prescribed HGH Injections from a Doctor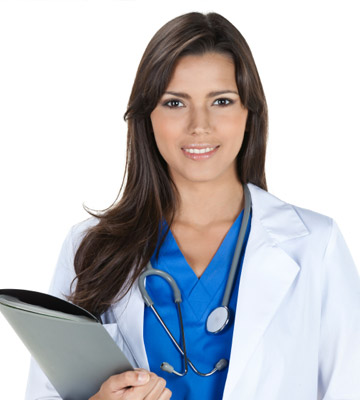 If you are searching how to get prescribed HGH injections, you have found the place to get the information you desire. Greenberg Health is a leader in hormone replacement therapy. Busy adults today have more to worry about than sitting around in a doctor's office waiting to hear their name called. Time is of the essence – especially when dealing with a condition like adult growth hormone deficiency. We offer convenient diagnostic testing and streamlined services to get you real HGH injections at an affordable price.
You will need to complete the following steps to get HGH injections:
Consultation
Blood test
Physical examination
Medical history questionnaire
HGH decline can rob you of your sharp memory, sense of humor, positive mood, good looks, and health. It is a condition that only worsens with time – unless some action is taken.
That action includes understanding the different types of prescribed HGH injections and why contacting an experienced hormone specialist is crucial.
It seems that everything worthwhile gets copied sooner or later. When it comes to human growth hormones, that is certainly true. Counterfeit HGH floods the market from overseas. Companies offering a way to bypass getting a prescription sell HGH cheap HGH online to unsuspecting buyers. Fake HGH drops, pills, and other products line store shelves and call out from magazine pages and internet websites.
Buying fake HGH can be harmful to your health. In some cases, you may also be breaking the law.
Reasons Why a Doctor Prescribes HGH Injections
Doctors prescribe HGH injections to adults when their bodies no longer produce enough human growth hormones for daily need. Some of the reasons for using HGH therapy to boost growth hormone levels include:
Strengthening bones and muscles
Supporting brain and heart health
Improving metabolism and immune system functions
Maintaining cell production for internal organs
Enhancing appearance and libido
The use of non-prescription HGH injections can provide false hope to people with growth hormone deficiency. You may think you are purchasing real HGH, yet wind up with a product that offers no benefits.
Only when you get prescribed HGH injections from a physician can you be certain that your medication is coming from a licensed US pharmacy. HGH purchased without valid authorization may not provide the benefits you desire. If your doctor has recommended HGH injection therapy, it is to improve your overall well-being. You want to ensure you are buying a legitimate product so that you get the necessary benefits.
Why Doctors Specialize in HGH Injection Therapy
Chances are that you will not get prescribed HGH injections from your primary care physician. That is understandable because the balancing of hormones should always be done by an experienced medical specialist. General practitioners typically do not have the proper training in this field necessary to carry out effective hormone treatments. The hormone replacement therapy (HRT) specialist understands the delicate balance and interactions of hormones in the body.
A doctor specializing in HRT does so because of the desire to help adults age in the best way possible. For many people, that means receiving prescribed HGH injections to counter the effects of growth hormone deficiency.
The HRT specialist takes pride in providing adults with a better, brighter future. Reducing the risks associated with conditions such as heart disease, osteoporosis, dementia, and diabetes improves overall quality of life. That is why Greenberg Health is a national leader in hormone replacement therapy. Our goal is to improve the lives of adults across the US.
Finding a Doctor Who Prescribes HGH Injections
You have two options to get prescription HGH injections in the US:
A national HRT clinic such as ours
A local doctor offering hormone replacement as part of his or her medical practice
Today, many doctors are branching out into hormone replacement. Some do it to compliment other treatments they offer, such as plastic surgery, Botox, liposuction, and cool sculpting. By the way, many of these treatments are unnecessary once you receive HGH therapy. Others specialize in HRT because they feel it is a calling. Either way, one thing is for certain – more people than ever before will discover that they suffer from growth hormone deficiency.
Why is finding the right practitioner to get prescribed HGH injections so important?
If you do not act to correct GH decline you are increasing your risks for potentially debilitating conditions as you age. Turning to a local doctor will often cost more due to the charges for office visits. You will also face the possibility of running into people you know at the clinic or pharmacy.
Contacting Greenberg Health eliminates those concerns because we provide consultations by phone. All prescriptions are filled and shipped from licensed US pharmacies. No waiting room or pharmacy line risks. Your privacy is as important to us as it is to you.
Save time and money by contacting Greenberg Health for a free consultation to discover if you can benefit from diagnostic testing for hormonal decline.