How to Get HGH Injections Legally in the US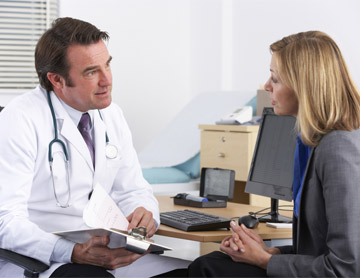 For adults over thirty, one of the most important things to know is how to get HGH injections legally. Most people will not need to act on this knowledge until after forty, or even fifty or sixty in some cases. Of course, there are those whose bodies will never need HGH injections. But, for the ones who do, the wrong purchase can cause harm rather than benefits.
HGH is a prescription medication used to treat growth hormone deficiency. Most adults begin to experience a decline in the pituitary gland's production of this chemical after age thirty. In a perfect world, the body would naturally adjust to this change. Unfortunately, the world is not perfect, and HGH decline can lead to serious health concerns. By learning how to get HGH injections legally to reverse the effects of the decline, you can improve your health, vitality, and appearance.
You must contact a doctor familiar with hormone replacement therapy for testing and treatment of HGH decline. That is the only answer to how to buy HGH injections legally. Without a doctor's prescription, any purchase of HGH is illegal.
Why You Need a Doctor to Get HGH Injections Legally
The body has over sixty diverse types of hormones, and many of them stimulate the release or decrease of others. If one hormone is out of balance, it can have a spiraling effect that can influence others. Widespread breakdown in the body can occur. Only an experienced hormone specialist can put these crucial substances back in balance.
To obtain HGH legally, a person will undergo blood analysis and physical examination. The doctor will also look at the information provided on a questionnaire detailing prior health issues. With this information in hand, the specialist can then determine the proper course of action.
If you purchase HGH injections on your own, you may be buying something that your body does not need. That would further exacerbate the problems already present and not provide the desired relief.
By discovering where to get HGH injections legally, you find a doctor who will work with you to put your body back in a state of homeostasis.
Reasons to Get HGH Injections Legally Instead of on the Black Market
You may think the many websites on the internet advertising HGH are legit – but you would be wrong. Of the over 11,000 businesses advertising medications for sale, roughly 96% of them are not recommended by the National Association of Boards of Pharmacy (NABP). What is the worst that can happen when you buy HGH illegally without a prescription? You could have a severe reaction to a toxic substance that could kill you.
That should be enough of a reason for anyone to get HGH injections legally, even if it costs a little bit more. Your life is certainly worth it.
Seriously, let us look at the many reasons why you should always buy legal HGH injections:
Only a doctor can determine proper dosage – that requires blood analysis
Buying HGH illegally without a prescription can put you in jeopardy of prosecution
Illegally purchased HGH medications are subject to confiscation by customs
Many fraudulent websites "sell" HGH but merely take your money and ship nothing in return
Counterfeit HGH is rampant overseas and often contains ingredients such as rat poison, cement, drywall, and talc
Some companies dilute their medications so that they have more to sell – that is why their prices are so low
You may receive expired medications
Label swapping is common – who knows what medication is in your vials
Injecting the wrong medication could harm your health – or you may not get any benefits
These are all valid reasons to purchase HGH legally rather than on the "black market." Always make sure of the following factors:
That the company address is in the US
That you can find easy contact information on the website
That prescriptions are always required.
Greenberg Health can help you find out if you have growth hormone deficiency. If so, our doctors will provide a prescription that will be filled at a fully regulated US pharmacy. Call us today for a free consultation. Your privacy, safety, and health are as important to us as they are to you.