What Is Human Growth Hormone Abuse?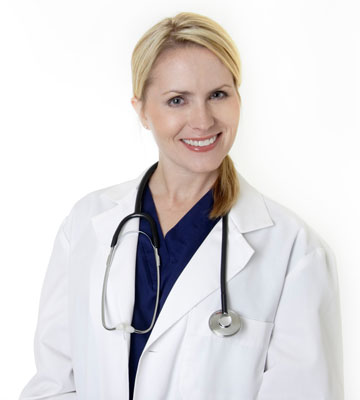 Human growth hormone abuse is when a male or female takes HGH without a prescription from a licensed doctor. They use HGH without medical supervision. The three most common reasons why people abuse human growth hormone are:
1. To stop the effects of aging
2. For physical enhancement
3. To help improve their athletic performance
It is never legal to abuse or misuse HGH and there can be strict penalties for doing so if a person is caught by the law. People may also abuse HGH injections because they cannot get a legal prescription for it. They may be under 30 years old or not have depleted GH in their system.
These people want to use HGH for:
Increased strength
Increased muscle mass
Faster metabolism
Weight loss
More energy, stamina, vigor and vitality
Greater endurance and exercise capacity
Faster recovery from physical activity
Less body pain
A greater sexual libido
Help with erectile dysfunction
Stronger skin elasticity
Less noticeable wrinkles, crow's feet and saggy skin
Less balding
Thicker growing hair
An overall younger looking appearance
There are many more benefits to taking legal HGH, but the above mentioned reasons are the most common. If one cannot get a legal prescription or do not want to pay the price for a full therapeutic protocol, they will buy and take HGH injections illegally. This is done by many professional athletes who are not legally allowed to use HGH injections while competing.
Since HGH is a controlled substance by the U.S. government, it requires a prescription and medical supervision. It is not treated any differently than any other controlled prescription medication. When abused, a person may take too much HGH to try to get desired effects; however, that usually leads to undesirable outcomes.
Who Is Most Likely To Abuse Human Growth Hormone Injections?
Athletes tend to be the highest population to abuse human growth hormone injections, according to experts. With the intent of creating more muscle mass, weight loss or more stamina, endurance and strength, athletes will take illegal HGH to give them an edge on the competition.
The number of athletes caught misusing and abusing HGH injections is staggering. Depending upon who the athlete is, they can be called out on the news; however, many others still continue to use this medication without the proper authority or medical monitoring. They are purchasing their HGH injections illegally from an unlawful source. Any athlete caught using HGH will most likely be disqualified from their chosen sport.
The American Journal of Addiction completed a study of 231 young male weightlifters. The outcome suggested that illegal use of HGH has become quite common. HGH misuse was called substance abuse just as if a person were to use any illegal drug.
Lay people may abuse HGH injections for longevity of life, to look and feel younger, to help with sexual health and for an overall better attitude towards life. They want to lose weight and look healthier and more attractive. More people than we think misuse human growth hormone. Some may not even know it is an illegal practice.
What Are The Negative Side Effects Of Human Growth Hormone Abuse?
There can be many negative side effects that occur when human growth hormone is abused. There are several reasons why issues happen when taking illegal HGH medication. The person may be taking too much, too often and without medical supervision. There is no doctor overlooking the process of how the body changes when given HGH and this can lead to rather dangerous problems.
The most common negative side effects that can occur from human growth hormone abuse are:
Rash
Hives
Acnes
Blemishes
Irritated skin
Infection at injection site
Depression
Anxiety
Irritability
Agitation
Loss of concentration
Foggy feeling
Difficulty focusing
Loss of memory
Disorientation
Tingling in any body part
Nausea
Vomiting
Diarrhea
Upset stomach
Stomach cramping
Muscle, joint and body pain
Fluid build-up
Swelling of hands, feet and/or ankles
Swelling of mouth, lips, gums tongue or throat
Swelling in the joints
Difficulty with breathing
Inability to breath
Chest pain or chest pressure
Heart palpitations
Bloody stool
Bloody urine
Darker colored stool
Darker colored urine
Excessive hunger or thirst
Bad breath
Fruity taste to breath
Difficulty with sleeping
Insomnia
Weight gain
Loss of muscle mass
Human growth hormone abuse is highly condemned for anyone. Small issues when taking the wrong dosage of HGH can lead to very serious problems that can even be life threatening.
The Journal of Clinical Psychiatry published an article that shared the relationship between those who abuse HGH and other drugs. The study confirmed that most of those who abuse HGH have also abused other addictive drugs. The study also stated that people can become psychologically and emotionally dependent upon HGH medication.
For more information regarding human growth hormone abuse, please reach out to us and fill out our online contact form. Our expert clinical advisors can teach you the proper way to get a legal prescription for HGH injections so that you can avoid any possible misuse or abuse of the controlled medication.